2023 New Baby Trike Wholesale and Manufacturer
Uonibaby has 5 years of experience manufacturing baby Tricycle strollers, and now focuses on creating multifunctional kids trikes, scooters, and toddler tricycles. Their latest product, the SL168, is a 3 in 1 baby trike designed for modern parents' diverse needs. Quality and safety are of utmost importance to Uonibaby, who strive to provide the best products and services to their customers.
Uonibaby is one of Professional OEM brand Baby Tricycle manufacturer over 5-years , also supply kinds of kids bike, balance bike and toddler tricycle, kids scooter, with unique design, more and more popular in European, United States and East Asia etc. 
WHY CHOOSE OUR TODDLER TRIKE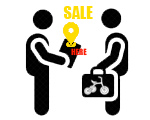 You can apply exclusive sale agent in your market, with sole sale, order priority, fast shipping
Custom the Color or OEM the Trike as Your Design, Sell as Your Unique Tricycle to Your Market
We supply OEM Brand service, Baby Tricycle Manufacturer and Custom Baby Tricycle with Your Brand
All Products of Uonibaby for 1-years quality warranty. Included Baby Tricycle and Kids Scooter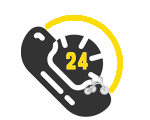 Fast Email Respose, Supply High Quality Trike, 7 / 24 -Hours After Service
Got Hot Sale Products List of Baby Tricycle
My Granddaughter's Christmas gift. It was fairly easy to put together. She is 2 years old and she absolutely loves this stroller/trike. It really will fit all stages. Not disappointed one bit., I give it a 5 Star as my review. after that, i like to be a sales agent in my country for Uonibaby, will sell to my offline store in the 2022.
The folding bike is so great to sell in my local city of Germany. The wide tires help her stay balanced so I know she's safe. Thankful for fewer skinned knees! The Multifunction Design really help many family to save lot, they like this kind of scooter more after check our Uonibaby Series Scooter and Tricycle.
Big Love the Uonibaby Scooter, Kids really like it so much, Many Kids asked their Parents to order to my store after they say their friends ride on our 5 in 1 kids scooter. I will open one more store to sell more Uonibaby Tricycle and Bike next year.
My Boy actually wants to try and play with this trike, and it's so good for him to finally learn and make some progress. after that, i also love this new design Uonibaby Baby Tricycle, and i go to the site uonibaby.com to check more products, really love much, and like to test sellingh online soon.
The Uonibaby Tricycle Stroller Sell Well in my Local Australia Market , Kids Love to ride and Momom like to use, We are planning to make some promotion sales off line in 2022, hope the Uonibaby tricycle will sell better in the near future. Wish Uonibaby to be the best baby tricycle manufacturer and design more and better baby tricycle in future.
Sales Agent / Distribution
We are looking market sales agent, welcome to enquiry, to be best baby tricycle manufacturer with you.
Frequently Asked Questions
Most frequent questions and answers
If Can I get some Uonibaby Tricycle samples?
Yes, you can order some samples to check or small order to test your market.
Our M.O.Q is very low, No M.O.Q Limited, But if like to be Sales Agent or Sole Agent, Please Contact us to Confirm before order.
Can we use our own logo or design for sticker?
A: Yes, of course, you can, we have our own designer to meet any of your needs.
How does your company do regarding quality control?
Quality is a priority. All of our products would be strictly tested before we deliver them. like load-bearing structure, functional load, front stop position.
What kind of kids products do you supply and manufacture?
We design, manufacturing some items of kids scooter, kick scooter for kids, baby stroller, skateboard, kids bicycles etc
When will you make the delivery?
We can make the delivery within 10-15working days according to your order.